Elon Musk, founder and CEO of electric car manufacturer Tesla, confirmed a 'serious attack' by Russian hackers to hack his company's Nevada Gigafactory.
Government officials determined that the Russian hacker approached a Tesla employee with a bribe for $1 million to install ransomware on Tesla's network at the Nevada Gigafactory.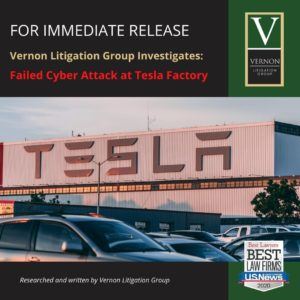 Plans for the attack began as early as 2016 and continued throughout 2020 until the FBI was notified by the Tesla employee involved. A complaint was filed against Egor Igorevich Kriuchkov, a Russian national who allegedly led efforts to bribe the Tesla employee and extort data from Tesla's networks.
According to a criminal complaint filed by the U.S. Department of Justice, Kriuchkov contacted the Tesla employee through WhatsApp in 2016 and subsequently met with the employee several times after that. The Tesla employee alerted the FBI about the events, which led the FBI to surveil and arrest Kriuchkov earlier this month.
The Tesla employee told the FBI that Kriuchkov and his co-conspirators would essentially "threaten to disclose [Tesla's] data online unless the company paid the co-conspirators' ransom demand." 
For an attack of this magnitude, the hackers could have demanded millions of dollars as part of their ransom demand. Ransomware is a lucrative practice by cybercriminals, yielding tens of billions of dollars per year.
To learn more about ways to mitigate cyber risk, watch this video from our founding partner Chris Vernon.