It is one of our favorite times of the week in which we look to our very own community to recognize; outstanding leadership, community events, and local businesses.
For this week's community spotlight we would like to recognize; Carrie Kerskie, President of Griffon Force.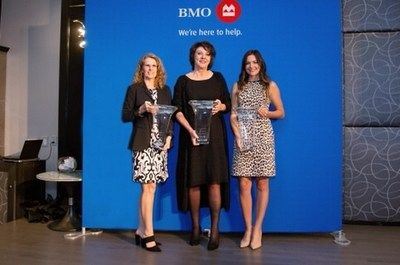 Carrie was recognized last evening at the #bmoforwomen event at Quail West Country Club. She was nominated by BMO Harris Bank for their Women Who Lead category.
A pioneer and nationally recognized expert in identity theft and privacy, Kerskie and Griffon Force provide services for victims of identity theft, fraud and cyber threats. She published a book, Your Public Identity, Because Nothing is Private Anymore, and continues to give free public seminars to educate the community about identity theft and cybersecurity. (courtesy of BMO Harris Bank) To read the press release from BMO Harris Bank please click here.
A personal congratulations from Founding Partner, Chris Vernon:
Vernon Litigation Group would like to congratulate Griffon Force President, Carrie Kerskie for receiving BMO's Women Who Lead award, it is well deserved. Carrie's knowledge of the human side of identity theft and high tech frauds is both significant and unique, and her desire to help businesses and family offices protect themselves from cybercriminals is equal to her knowledge. Carrie has become a key component in addressing one of the biggest problems plaguing businesses today; the human side of combatting high tech frauds and scams. Although most businesses and some high net worth families are now properly investing significant sums in technology and technology experts to combat data breaches, ransomware, theft of wire transfers, and identity theft-related issues, evidence shows that the number one cause of these problems is, human error. As a result, Carrie and her company, Griffon Force, are laser-focused on reducing human error in the business and family office environments. Without this component, many businesses and family offices are learning the hard way that technology and technological expertise are simply not enough to fight the ever-growing problem and cost of cybercrime.