Some of the Biggest Wall Street Financial Institutions Continue Axing Thousands of Jobs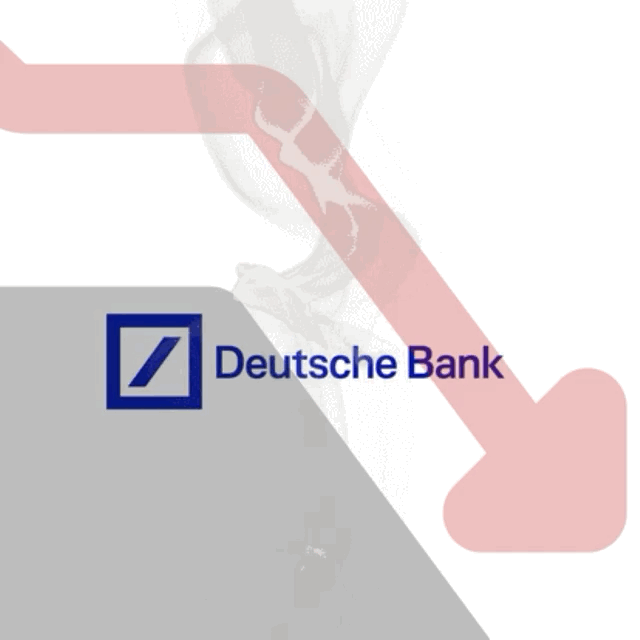 Bankers and Financial Advisors for some of the biggest names in Wall Street have been receiving gloomy news for months now. For example, as it has been widely reported, approximately a month ago Deutsche Bank announced massive restructuring and downsizing that will affect approximately 18,000 employees by 2022.  But the layoffs have already begun.
Unfortunately, many financial institutions are deceptive in going about the job of getting rid of a financial advisor.  This is done for many reasons.  The most important one:  Catching the advisor off-guard so that the advisor is not in the position of transition his/her book of business and his/her clients to a different financial institution in an orderly way.  Some of the tactics used by the firms are "lunch meetings" or "phone call updates."  In the case of Deutsche Bank, advisors from the New York and London office received a calendar invite at midnight for a "meeting" the following morning at 8:00 am and were subsequently terminated (more than 125 in New York alone).  This essentially prevented the advisor from preparing for an orderly departure from the firm.
The above tactic allows the firing firm to try to keep some of the advisor's business while the advisor is looking for a new job under difficult circumstances given the fact that the termination is reported on the advisor's regulatory report).  In other words, this type of practice allows financial institutions such as Deutsche Bank to potentially hobble the financial advisor's career, keep many of the advisor's clients, and, in some instances, go after the advisor for repayment of bonuses, promissory notes, and other incentives initially given to the advisor.   This is an example of the biggest problem of big financial institutions: A blatant disregard of the best interests of employees and clients.
Cutting jobs can be done quickly in the United States given that there are few legal obstacles and most states are at-will employment states. In the case of Deutsche Bank, the employees that felt the most immediate impact of the bank's plan to "restructure" are located in New York.  But that was only the first wave of jobs being cut by Deutsche Bank.  In fact, Deutsche Bank plans to effectively eliminate its equity sales and trading division in the U.S.  This is a financial institution that has been plagued with scandals and fines, including a $7.2 billion settlement with the U.S. Justice Department in 2017 for allegedly misleading investors.
Unfortunately, Citigroup and HSBC appear to have begun similar termination tactics.  Like Deutsche Bank, Citi is focusing its work reduction on the bank's core fixed-income and stock-trading businesses (which will impact 10% of the financial institution's trading divisions).  Likewise, HSBC recently announced that it will terminate more than 4,000 employees in the near future.
If the above was not bad enough for terminated advisors, other potential financial institutions that could offer positions and transition packages for advisors that lost their jobs are now announcing hiring freezes.  For example, Credit Suisse recently announced that it will not hire bankers or financial advisors for the foreseeable future. The combined actions by the major financial institutions are making it exceedingly difficult for financial advisors to find new jobs in the financial industry. A toxic combination of very few financial institutions actually hiring terminated advisors (some because of the termination disclosure in their CRD) and the desire of financial institutions to install new technology to replace advisors make it extremely difficult for advisors who have lost or soon will lose their jobs.
Author: Victor Bayata, Esq.
We Have Experience Protecting Our Clients
At Vernon Litigation Group, we represent top financial advisors nationwide in disputes with their former employers. The representation often deals with issues such as defending promissory notes and forgivable loans and, in response, aggressively pursuing claims relating to tortious interference with business relationships, whistleblower claims, defamation, U-5 language, wrongful termination, violations of the employment laws, including harassment, as well as addressing all other legal and business issues that might be connected to an Advisors departure from a broker-dealer or other financial firm.
About Vernon Litigation Group
The Vernon Litigation Group's FINRA team of attorneys continues to represent financial advisors nationwide against Brokerage firms. Vernon Litigation Group is a law firm of financial litigators that represents clients in courtroom litigation, arbitration, and negotiations throughout the United States. Our lawyers are experienced in federal court, state court, mediation, and arbitration (including FINRA, JAMS, and AAA arbitration). For more information, contact Brooke Sandoval Banker by phone at (239) 319-4434 or by e-mail at bsandovalbanker@vernonlitigation.com.